January 12, 2023
How Do You Get Rid Of Roaches In The Bathroom?
If you've discovered cockroaches scurrying behind the toilet or hiding under the bathroom sink, don't panic. Do not ignore them either. Unfortunately, cockroach infestations are a serious pest problem that, if not treated, grow rapidly and can have significant consequences on homes and the families that live in them. Read on to find out why roaches like to hang out in bathrooms, how they get inside in the first place, what the risks associated with these nasty creatures are, and how to get rid of cockroaches when they infest.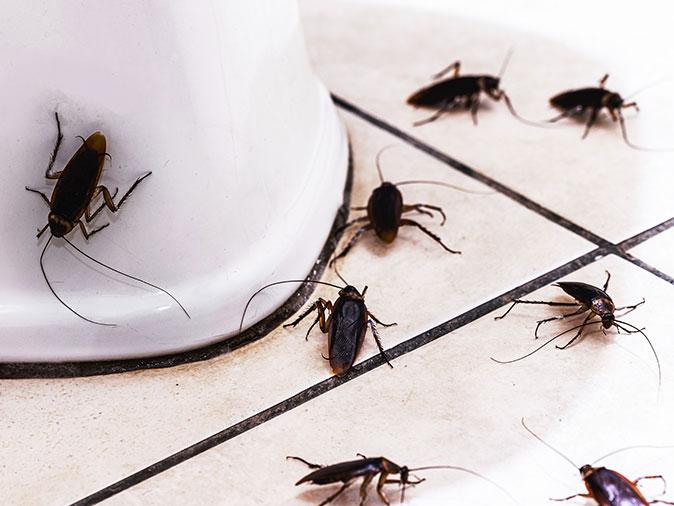 Why cockroaches are attracted to bathrooms
To be fair, bathrooms aren't the only rooms in a home that attract roaches; any room where there is access to food and water as well as places to hide will have the potential to draw these bugs. Kitchens and laundry rooms are a couple of other hot zones for cockroach activity.
Back to bathrooms though. As we just mentioned above, cockroaches need three elements in order to survive – food, water, and shelter. Since bathrooms offer all three, they make an ideal harborage. Of course, you might be thinking what on earth do cockroaches feed on in a bathroom and the answer is just about anything. Common food sources in a bathroom include, but are not limited to:
Toilet paper
Soap residue
Used diapers
Trash
Toothpaste
Human hair
Dead skin
Gross. We know. In addition to food, cockroaches love moisture in bathrooms. They'll take advantage of leaking pipes, drain issues, and other plumbing problems to access the water they need to sustain life.
As for shelter, the warmer and more humid the bathroom, the more comfortable they are. Cockroaches often hide under bathroom sinks, inside cabinets, and behind toilets and sinks; they might even find a way into wall voids.
How roaches get inside homes and bathrooms
Just like other house-infesting insects and rodents, cockroaches capitalize on the gaps, openings, and cracks on the outside of a home and crawl right on through until they find a space suited to their tastes. Potential entry points are located all over the house – from the foundation right up to the roof line; these vile bugs even scurry their way up through drains.
Cockroaches are also introduced into homes via shopping bags, cardboard boxes, and other items you might carry in.
Cockroaches are unsanitary pests that carry pathogens
Since cockroaches frequently travel through sewers, garbage, and drains, it should come as no surprise that they carry germs and pathogens on their bodies that cause serious health issues. E. coli and Salmonella (that causes food poisoning) can be attributed to roach infestations. Experts also agree that cockroaches may trigger allergic reactions and their antigens may cause asthma attacks in sensitive individuals.
They cause a bit of damage too
Although cockroaches do not cause structural damage, they will damage belongings including but not limited to book bindings, leather, wallpaper glue, etc.
What to do if you uncover a cockroach infestation in your bathroom or elsewhere in your home
At the first sign of a cockroach problem, contact Northwest Exterminating for help. Offering effective pest control services in Phoenix, Tucson, and throughout Southern Arizona, our locally operated pest control company has a keen understanding of the biology and behaviors of roaches, and that gives us the edge. Our knowledge paired with our fully licensed pest control specialists and the right equipment means you can count on us to exterminate cockroach activity, no matter how severe.
Let us defend your AZ home from all types of pests
In addition to our cockroach control solutions, we offer year-round home pest control plans that eliminate and prevent insect and rodent activity. With four seasonal services per year and free emergency service in between regularly scheduled visits, you don't have to worry about pests taking over your home! Compare our plans and pricing below or give us a call!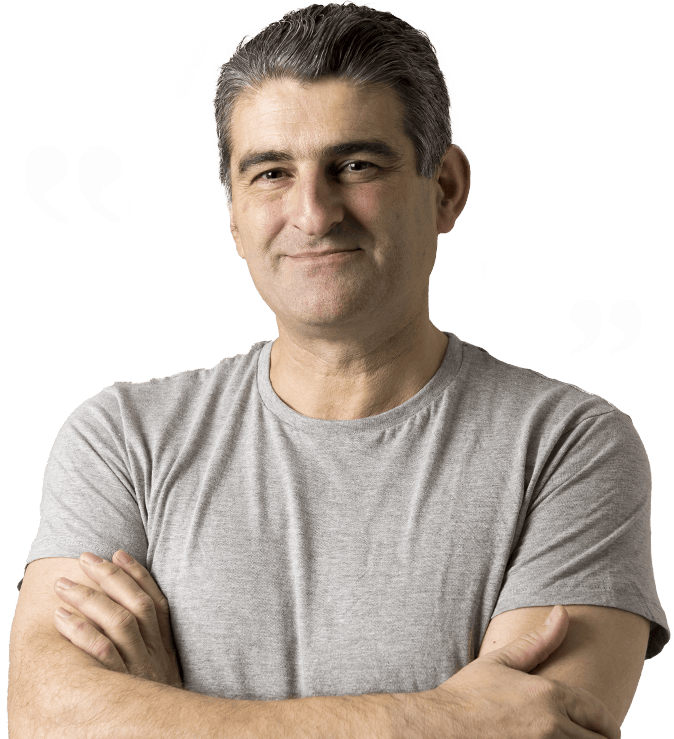 Testimonials
"I bought a home, sight unseen (I trusted a VA inspector) in rural Cochise County, AZ.
After moving in I quickly discovered that the home was INFESTED with vermin and BROWN RECLUSE SPIDERS!

NW Exterminating installed 'Desert Guard' and that took care of ALL of the vermin, and, after a few treatments of Spider Power-Dusting in my crawl space I am free of dangerous spiders!

"
Dave K.
Cochise County, AZ
Northwest Exterminating received an average rating of

4.5 out of 5

stars from

294

reviews.
4.5
Read Google Reviews
Request Your FREE Estimate
Have questions or need help getting rid of pests? Simply complete the form below or give us a call!
Pest Solutions For Homes & Businesses
Northwest Exterminating provides pest control services in the Phoenix-metro and Tucson as well as throughout Southern Arizona that target the pests that are found in our region's unique desert environment. We promise personalized service and state-of-the-art techniques for all your exterminating needs.
Any Pest, On Time, Guaranteed.
Northwest Exterminating Blog & News
Read the latest articles & news