Northwest Exterminating Receives More Calls About Termites Than Any Other Insect
When the subject of termites comes up, the question is not if you will get them, but when? Spring typically is when a large number of winged termites, known as "swarmers", emerge. Triggered by warmer temperatures and rainfall, the winged termites will leave a colony, pair off with a mate, and establish new colonies. Unfortunately, termites make themselves at home by random and continuous foraging which is how they find and feed on cellulose material. Termites enter structures through the smallest holes and can feed upon the structure for years without being detected by property owners.

If you're worried that termites are already active in your structure or if you've observed a termite swarm on or in your home or business, contact Northwest Exterminating right away. We offer termite control services that are customized based on the type of construction.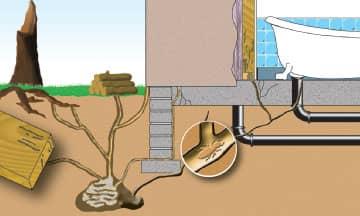 A visual termite inspection is conducted by State Certified Inspectors. Our inspectors identify conducive conditions such as standing water, earth-to-wood contact, and plumbing leaks. In addition, our termite inspectors document any existing damage that is visible such as damaged wood and termite tubes.
The average appointment will take approximately one hour allowing for a detailed inspection, review of findings, and discussion about treatment options that would work best with your structure.
Termite Treatment Options
Our most popular termite treatments include Trelona® ATBS Annual Bait Stations, Termidor® HP II, Pre-Construction, and Borate. A brief summary of each is listed below, however for a more comprehensive understanding of each treatment please request a termite quote. Once we receive your information, we will be happy to schedule an appointment for a free termite inspection and review of your structure by one of our State Certified Inspectors.
Trelona® ATBS Annual Bait Stations
At Northwest Exterminating, we protect homes from termite infestations and prevent termite damage with the proven, lasting protection of Trelona® ATBS termite bait system. This advanced termite baiting technology provides ongoing structural protection through colony elimination. Simply put, it doesn't just exterminate foraging termites, it eliminates the entire colony.
Termite baiting stations are strategically installed around the perimeter of your home, often in landscape beds adjacent to the house. While tunneling in the soil around your home, termites will find the Trelona ATBS bait station, feed, then leave a pheromone trail behind them as they travel back to the colony. Upon returning to the termite colony, they share the bait with others and recruit more termites to follow the pheromone trail back to the source. What termites don't realize is that bait contains an active ingredient that prevent them from molting. If termites cannot molt, they cannot develop and will die.
How Trelona® ATBS Annual Bait Stations Work
Termidor® HP II
Termidor® HP II is one of the most advanced liquid termiticides on the market and achieves 100% termite control in three months or less. Property owners prefer this method of termite extermination because:
There's no manual trenching, drilling, and rodding around homes
The application of this effective termite control solution remains virtually unseen
Termidor® HP II is injected into the soil with precision to create zones of protection around the home
How Termidor® HP II Works
Termite Pre-Treatments
Northwest Exterminating began its business with new construction pre-treats over 20 years ago and continues to maintain strong relationships with builders and sub-contractors throughout Tucson. Methods available for treatment include state-of-the-art spraying systems, which optimize proper chemical output. Northwest focuses on the accurate application of the product which includes blue dye for even coverage, fluorescent marking tabs, and quality assurance inspections. Our large fleet of high-capacity tankers ensures that we are able to provide 24-hour service and maintain flexible schedules meeting the timing requirements of our customers.

This preventative termite treatment, known as pre-treat, is not a one-time application. It is done in stages from the foundation construction through the final grading of the soil around a building's exterior. Before the concrete is poured or stem walls are backfilled, Northwest Exterminating will apply a top-quality treatment to the soil. Northwest understands there is only one opportunity to do it right, as once the slab is poured the treatment can never be duplicated. In order for the treatment to be effective, the final phase will be to treat the exterior foundation after the final grade or landscaping is complete.
Borate Wood Protection
For an additional layer of protection, wood is treated to prevent termites from feeding upon the framing of the structure. This treatment is usually done before siding and sheetrock are installed. The borate treatment does not alter the wood's appearance and it can be stained or painted after application.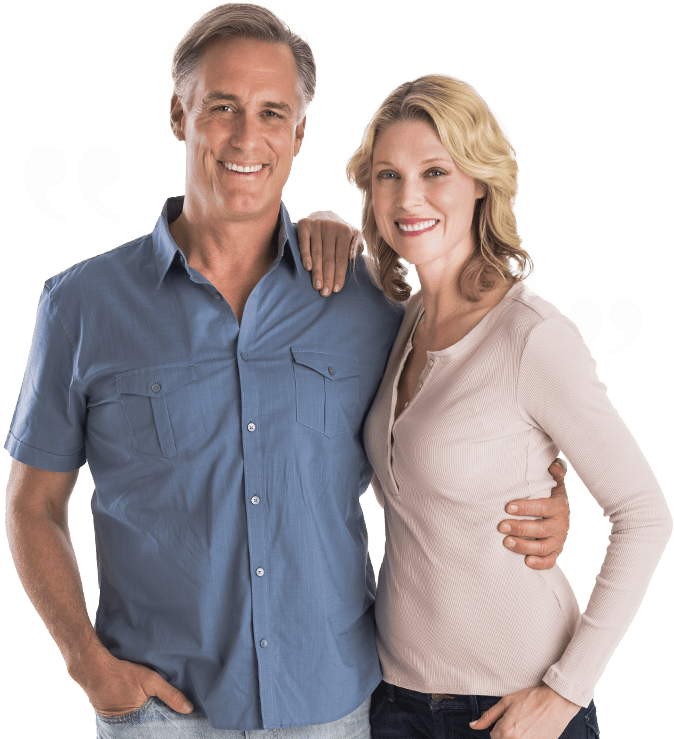 Testimonials
"I would like to let Northwest Exterminating (Tucson, AZ.) know that your Service Technician (Joel) did an outstanding job in addressing my Termite issue, plus the courtesy shown me during his activities — Thank You Joel"
Robert K.
Tucson, AZ
Northwest Exterminating received an average rating of

4.5 out of 5

stars from

294

reviews.
4.5
Read Google Reviews
Request Your Termite Quote
Have questions or need help with your termite control? Simply complete the form below or give us a call!
Pest Solutions For Homes & Businesses
Northwest Exterminating provides pest control services in the Phoenix-metro and Tucson as well as throughout Southern Arizona that target the pests that are found in our region's unique desert environment. We promise personalized service and state-of-the-art techniques for all your exterminating needs.
Any Pest, On Time, Guaranteed.
Northwest Exterminating Blog & News
Read the latest articles & news