Northwest Exterminating Receives More Calls About Termites Than Any Other Insect
When the subject of termites comes up, the question is not if you will get them but when. Spring typically is when a large number of winged termites, known as "swarmers", emerge. Triggered by warmer temperatures and rainfall, the winged termites will leave a colony, pair off with a mate, and establish new colonies. Unfortunately, termites make themselves at home by random and continuous foraging which is how they find and feed on cellulose material. Termites enter structures through the smallest holes and can feed upon the structure for years without being detected by property owners.

If you're worried that termites are already active in your structure or if you've observed a termite swarm on or in your home or business, contact Northwest Exterminating right away. We offer termite control services that are customized based on the type of construction.
Comprehensive Termite Inspections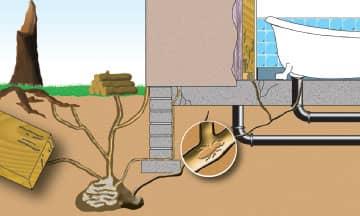 A visual termite inspection is conducted by State Certified Inspectors. Our inspectors identify conducive conditions such as standing water, earth-to-wood contact, and plumbing leaks. In addition, our termite inspectors document any existing damage that is visible such as damaged wood and termite tubes.
The average appointment will take approximately one hour allowing for a detailed inspection, review of findings, and discussion about treatment options that would work best with your structure.
Termite Treatment Options
The four most popular termite treatments available are Sentricon® Always Active, Premise®, Pre-Construction, and Borate. A brief summary of each is listed below, however for a more comprehensive understanding of each treatment please request a termite quote. Once we receive your information, we will be happy to schedule an appointment for a free termite inspection and review of your structure by one of our State Certified Inspectors.
Sentricon® Always Active
The Sentricon® System is a green, eco-friendly award-winning termite colony elimination system that protects more than just the structure, it wipes out entire termite colonies! The Sentricon® System is a proven game-changer with more than 15 years of real-life success, offering constant property protection and peace of mind. Launched in 1994, it has successfully protected more than 2 million properties including the White House, The Statue of Liberty, Ellis Island Museum, and Tucson's own San Xavier Mission.
Simply put Sentricon® is the only termite product proven to eliminate subterranean termite colonies. Sentricon® stations baited with Recruit HD are placed around the perimeter of the structure. Sentricon® capitalizes on termites' own biology by taking advantage of their random and continuous feeding habits. Termites will feed on the bait and the active ingredient will be carried to the rest of the colony; bait is immediately available to termites. It kills the entire termite colony including the termite queen, who can produce more than a million termites over her lifespan.
Premise® Termite System
Premise® Termite Control is one of the most advanced liquid termiticides on the market. It was first released to the public more than ten years ago and has built a solid reputation as a reliable long-term termite control product. Premise® is a highly effective and immediate termite solution for before, during, or after construction. The experience and skills of our Northwest Technicians complement the reliability of Premise® guaranteeing successful treatments.
Premise® provides a reliable, cost-effective, and convenient elimination of termites from your structure for years. That means lasting peace of mind.
Premise® has an unidentifiable liquid source of protection so termites can't detect the "Treated Zone®" in the soil.
Once exposed to Premise®, termites stop feeding and soon die.
Termites exposed to Premise® transfer the product to unexposed colony members through social interaction and cannibalism.
Premise® has delivered reliable service to more than one million homes in the U.S.
Premise® can remain in place, offering protection for several years.
Termite Pre-Treatments
Northwest Exterminating began its business with new construction pre-treats over 20 years ago and continues to maintain strong relationships with builders and sub-contractors throughout Tucson. Methods available for treatment include state-of-the-art spraying systems, which optimize proper chemical output. Northwest focuses on the accurate application of the product which includes blue dye for even coverage, fluorescent marking tabs, and quality assurance inspections. Our large fleet of high-capacity tankers ensures that we are able to provide 24-hour service and maintain flexible schedules meeting the timing requirements of our customers.

This preventative termite treatment, known as pre-treat, is not a one-time application. It is done in stages from the foundation construction through the final grading of the soil around a building's exterior. Before the concrete is poured or stem walls are backfilled, Northwest Exterminating will apply a top-quality treatment to the soil. Northwest understands there is only one opportunity to do it right, as once the slab is poured the treatment can never be duplicated. In order for the treatment to be effective, the final phase will be to treat the exterior foundation after the final grade or landscaping is complete.
Borate Wood Protection
For an additional layer of protection, wood is treated to prevent termites from feeding upon the framing of the structure. This treatment is usually done before siding and sheetrock are installed. The borate treatment does not alter the wood's appearance and it can be stained or painted after application.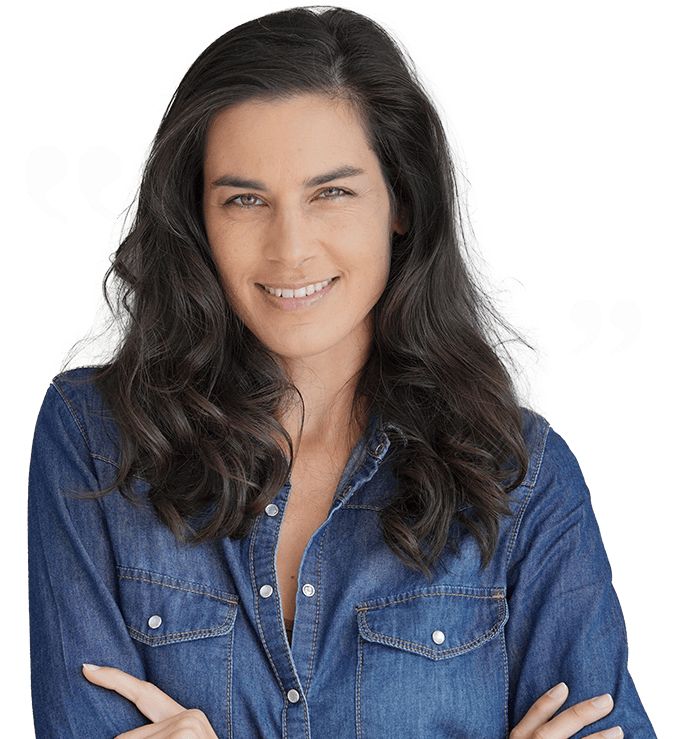 Testimonials
"Hi! I am an employee for Starbucks here in Phoenix wanted to give good feed back on one of your techs Richard Limon he was very kind and professional he was here a few weeks ago! Wanted to give him a 5 start rate, he was Awesome!"
Roxy L.
Phoenix, AZ
Northwest Exterminating received an average rating of

4.5 out of 5

stars from

294

reviews.
4.5
Read Google Reviews
Request Your Termite Quote
Have questions or need help with your termite control? Simply complete the form below or give us a call!
Pest Solutions For Homes & Businesses
Northwest Exterminating provides pest control services in the Phoenix-metro and Tucson as well as throughout Southern Arizona that target the pests that are found in our region's unique desert environment. We promise personalized service and state-of-the-art techniques for all your exterminating needs.
Any Pest, On Time, Guaranteed.
Northwest Exterminating Blog & News
Read the latest articles & news