What do carpet beetles look like?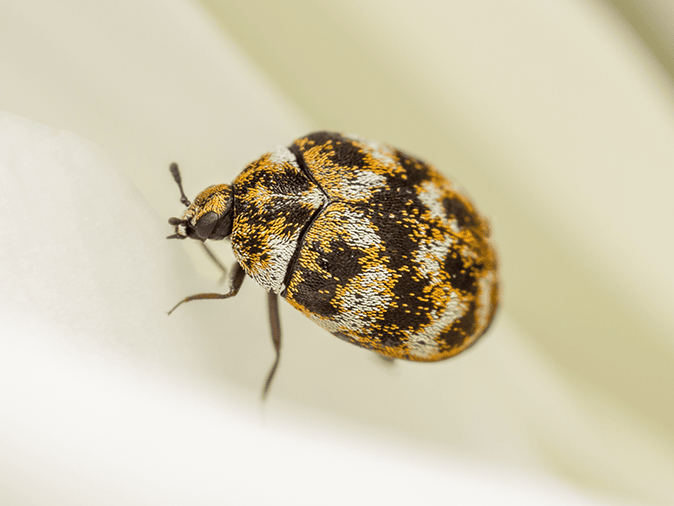 Small, oval insects normally less than 1/8 to 1/4 inch long. The larvae are usually half the size of the adult and are covered with bristles. Some species are a solid black while others can be mottled in color. Some possess scales on their bodies.
Life cycle of the carpet beetle
Complete metamorphosis
Females lay 30 to100 eggs in secluded, dark areas near food sources. Eggs hatch in 1-3 weeks. Larvae molt 5-12 times over a 3-36 month period. Pupa stage lasts 6 to 24 days. The adult takes up to 3 weeks to emerge.
Habits of carpet beetles
Diet: Animal based materials like wool, insects in stored products, seeds. Adults feed on pollen.
Activity: Dark Areas
Preferred Climate: Temperate climates
Defense: Small unnoticeable size
Cautions: Larval stage causes damage to fabrics and stored food sources/products.
Home Invasion: Mainly found indoors hidden in carpet fibers, stored products, by baseboards or windows. Small irregular holes will be a sign of feeding.
Are carpet beetles dangerous?
Carpet beetles do not pose a danger to humans. They are annoyance and may eat through fabrics.
Where do carpet beetle infestations develop?
Infestation levels develop in collections of household lint, woolen fabrics, feathers and other items of animal origin.
Helpful hints about carpet beetles
To prevent a carpet beetle infestation in your structure, we recommend:
Vacuuming regularly
Cleaning fabrics and use moth crystals or balls when storing
Storing fabrics and food in tightly sealed containers
Discarding all infested material
Interesting facts about the carpet beetle
Larvae can grow backward if deprived of food. This process is called retrogressive molting.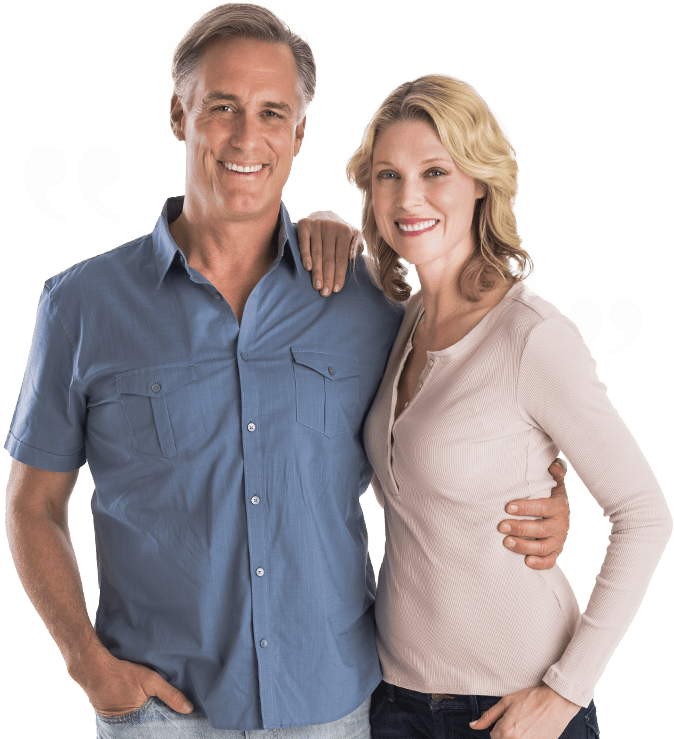 Testimonials
"I would like to let Northwest Exterminating (Tucson, AZ.) know that your Service Technician (Joel) did an outstanding job in addressing my Termite issue, plus the courtesy shown me during his activities — Thank You Joel"
Robert K.
Tucson, AZ
Northwest Exterminating received an average rating of

4.5 out of 5

stars from

294

reviews.
4.5
Read Google Reviews
Request Your FREE Estimate
Have questions or need help getting rid of carpet beetles or other pests? Simply complete the form below or give us a call!
Northwest Exterminating Blog & News
Read the latest articles & news