December 27, 2022
How Much Does Pest Control Service Cost?
Are you experiencing a pest problem in your home and are almost ready to call for reinforcements? Perhaps what's holding you back from picking up the phone to call a local pest control company is wondering how much pest control service will cost, what pests are covered, and what's included in the service. Well friends, here at Northwest Exterminating, we are here to answer all of your questions!
Before we discuss the cost of pest control, let's talk about DIY vs. professional solutions
We understand that everyone wants to save a dollar or two where they can and while we appreciate and respect that opinion, there are times when that isn't always wise. Pest control is one of those areas where there are plenty of DIY options on the market but in the end, may not deliver the results you were hoping for. What do we mean by that statement? Here are a few examples that demonstrate how self-treating can go wrong:
Using twice as much product thinking the more the better
Using OTC pest control products without reading the label(s)
Not preparing products according to the label directions
Applying products labeled for outdoor use only inside
Attempting to treat an insect infestation with a chemical that is designed for another
Laying down products without regard for people and pets that frequent those areas
Treating for pests only in areas where you've seen activity
Setting mouse traps in areas where mice won't visit
Using the wrong bait to lure in insects and rodents
The reality of treating insects and rodents is that it's not as simple as it may seem and if not done properly, the problem will only grow worse and/or spread and you may jeopardize the health and well-being of your family and pets. Plus, you could end up spending more on DIY pest control products than you would by calling in pros!
For optimal results and in the best interests of your family, contacting an exterminator at the first sign of a pest problem is the way to go.
Okay, so how much does pest control service cost?
How much you can expect to pay for pest control service really depends on the service(s) you're looking for. Let's unpack this a bit.
One-time service vs ongoing pest control
The frequency of service will influence how much you pay for pest control services. If you're looking for a one-time treatment for a specific problem, you could end up spending more on a single treatment than on an ongoing plan. Here at Northwest Exterminating, we offer year-round home pest control services that protect against several household pests at an affordable monthly rate. In the case of ongoing service, most pest control providers assess an initial service fee.
Of course, there are times when a one-time treatment just makes sense. For example, scorpion control, bed bug control and honey bee swarm removal are not necessarily recurring pest problems.
The plan you pick
Here at Northwest Exterminating, we offer three different home pest control plans because we understand that homeowners want options. Why pay for a plan that includes digital rodent monitoring when you've never had mice or rats pestering you? To give you an idea of what our residential plans include and what you can expect to pay every month when you sign up for one, please check out the comparison chart below!
The type and severity of the initial pest problem
As we touched on briefly above, most home pest control plans include an initial service fee which is determined by the type and severity of the existing pest problem. The initial cost to exterminate termites will be more than treating ants in the kitchen.
Quality pest control services and peace of mind
If, at the end of the day, you're looking for pest control services that offer you peace of mind and that deliver exceptional results, please consider Northwest Exterminating. Providing pest control services in Phoenix, Tucson, and throughout Southern Arizona, our locally operated company has been taking care of pest problems in homes and businesses for more than 30 years and are ready to help you. Please reach out today to request a free consultation or give us a call!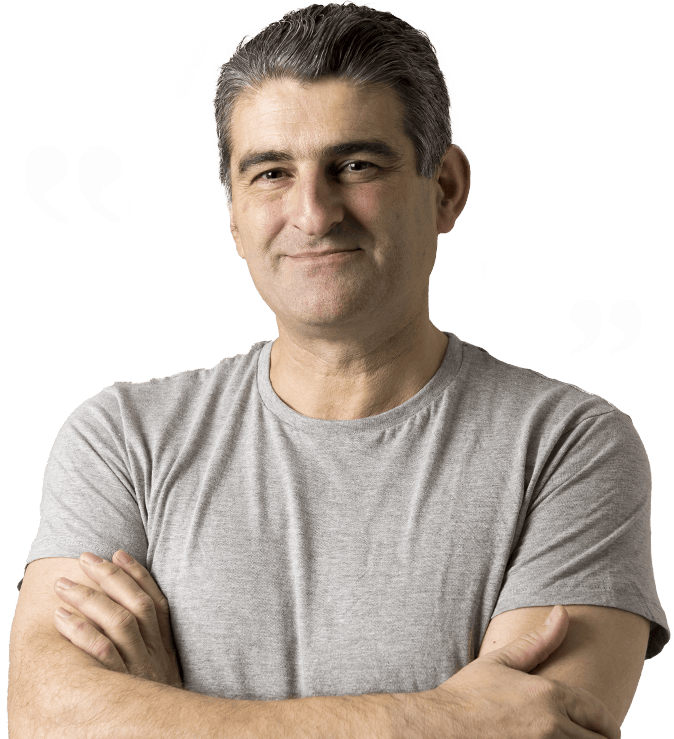 Testimonials
"I bought a home, sight unseen (I trusted a VA inspector) in rural Cochise County, AZ.
After moving in I quickly discovered that the home was INFESTED with vermin and BROWN RECLUSE SPIDERS!

NW Exterminating installed 'Desert Guard' and that took care of ALL of the vermin, and, after a few treatments of Spider Power-Dusting in my crawl space I am free of dangerous spiders!

"
Dave K.
Cochise County, AZ
Northwest Exterminating received an average rating of

4.5 out of 5

stars from

294

reviews.
4.5
Read Google Reviews
Request Your FREE Estimate
Have questions or need help getting rid of pests? Simply complete the form below or give us a call!
Pest Solutions For Homes & Businesses
Northwest Exterminating provides pest control services in the Phoenix-metro and Tucson as well as throughout Southern Arizona that target the pests that are found in our region's unique desert environment. We promise personalized service and state-of-the-art techniques for all your exterminating needs.
Any Pest, On Time, Guaranteed.
Northwest Exterminating Blog & News
Read the latest articles & news