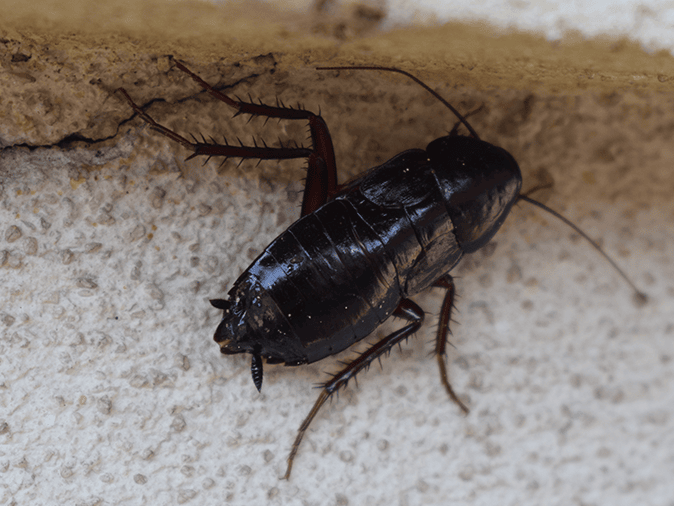 What do Oriental cockroaches look like?
Oriental cockroaches are 1 to 1 1/4 inches long, shiny brown to black color. Females have small, functionless wing pads. Males have wings that cover 3/4 of their abdomen, but they are also unable to fly. Young look similar to adult forms.
Life cycle of Oriental roaches
Gradual metamorphosis
Females produce eggs carried in an egg case that is attached to their abdomen. After two days of carrying the case, the female will leave it in a hidden area near a food source. The cases (oothecae) are 3/8 inch long, hold about 16 eggs and are brown.
Young cockroaches hatch from the case in 6-8 weeks and will be mature in 6-12 months. The young have the same habits as the adult forms. Adults live up to 1 year during which females produce 150 young.
Habits of Oriental cockroaches
Diet: Plants and animals, decaying organic matter, water, prefer starch
Activity: Nocturnal
Preferred Climate: Cool, moist areas
Defense: Speed
Cautions: Secrete an odorous fluid, spread disease
Home Invasion: Mainly found outdoors, but enter homes through sewer lines, air ducts, and other openings. Often called "waterbugs."
Are Oriental cockroaches dangerous?
A cockroach bite is not something that should be feared because these insects are more likely to run and hide than they are to bite.
That said, they are a threat to health because they stop by sewers, dumpsters and trash cans and garbage disposals (along with other suspect areas) before making their way into homes and businesses. Diarrhea, vomiting, fever, and allergic reactions can be induced by the dangerous bacteria roaches carry on their legs. Additionally, their feces and shed skins can trigger serious asthma attacks.
Where do Oriental cockroaches live?
Oriental cockroaches are often found in dark, damp, cool areas such as under sinks, under washing machines, and in damp basements and floor drains. Outdoors, these roaches can be found in water valves and around foundations and crawl spaces.
Helpful hints for Oriental cockroaches
To keep Oriental roaches and other pests out of your home, try implementing these pest prevention tips:
Eliminate excessive moisture in or near the home
Implement and maintain thorough sanitation practices
How do you get rid of Oriental cockroaches?
If you've discovered cockroaches in your home or business, reach out to Northwest Exterminating right away. Our team of pest control specialists deliver residential pest control services and commercial services that completely eradicate cockroaches!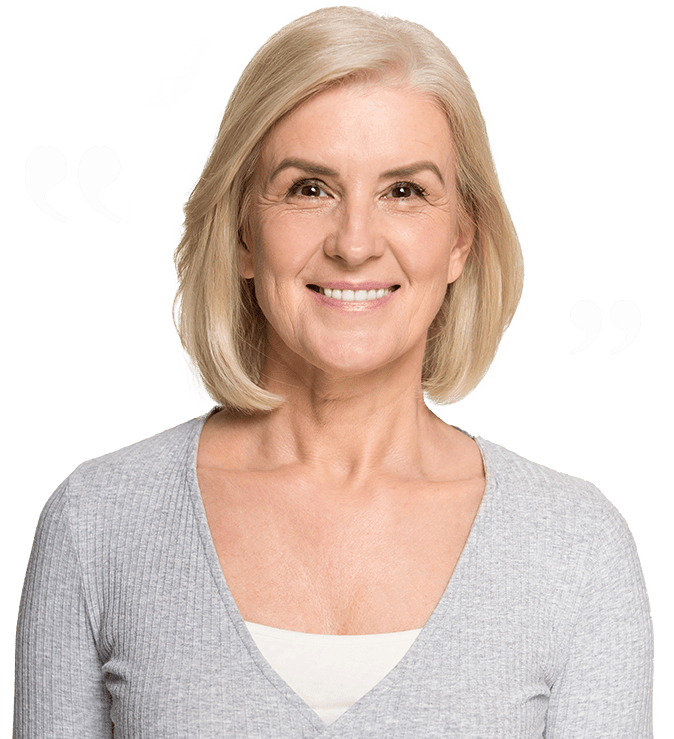 Testimonials
"I have been using Northwest Exterminating for many years. They are reliable and easy to work with. Albert does a very thorough and conscientious job each time he comes out. As a disabled person I appreciate the kindness he shows in making sure my garage door is closed before he leaves.
"
Nancy
Northwest Exterminating received an average rating of

4.5 out of 5

stars from

294

reviews.
4.5
Read Google Reviews
Request Your FREE Estimate
Have questions or need help getting rid of cockroaches or other pests? Simply complete the form below or give us a call!
Northwest Exterminating Blog & News
Read the latest articles & news