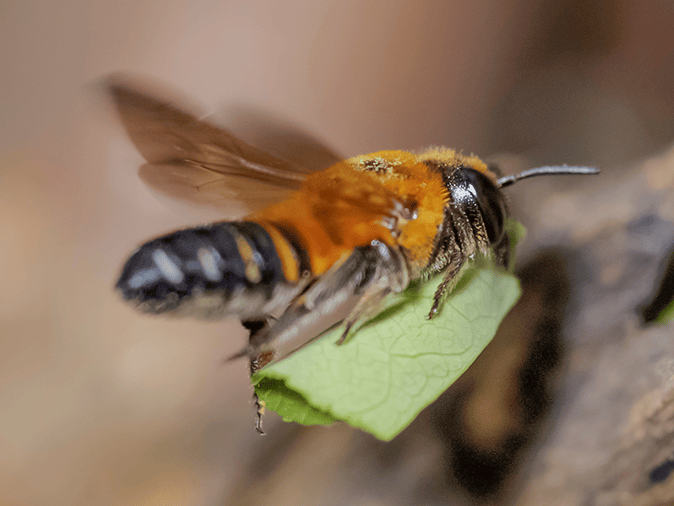 What do leafcutter bees look like?
Similar in size to honey bees, leafcutter bees are moderately-sized bees that range in size from 5 mm to 24 mm. They are black in coloring, but may appear to have yellow or gold abdomens when they are carrying pollen.
Life cycle of the leafcutter bee
Complete Metamorphosis
Leafcutters are solitary bees where the female takes care of all the work unlike the behavior of colony bees that are assigned a role per caste. The female lays 35-40 eggs at a time inside nests created from leaves.
They are filled with nectar and pollen for the larva to feed once hatched. Pupation occurs over the winter with the adults beginning to emerge in spring and living up to two months.
Are leafcutter bees dangerous?
Bee stings can produce a variety of reactions ranging from temporary pain and discomfort to severe allergic reaction.
Where do leafcutter bees nest?
Leafcutter bees like to "cavity nest". That means they prefer to establish their nests in ready-made cavities. They also create nests in soft rotting wood that can be excavated.
Helpful hints about leafcutter bees
To discourage leafcutter bee activity, you should:
Cover plants with loose netting when leafcutter bees are found to be active
Remove host plants
Place white glue on tips of recently pruned roses
Interesting facts about leafcutter bees
Velvet ants and certain blister beetles are among the list of predators of the leafcutter bee.
How do you get rid of leafcutter bees?
For help identifying and eliminating leafcutter bees in Phoenix, Tucson, or elsewhere in Southern Arizona, contact Northwest Exterminating today!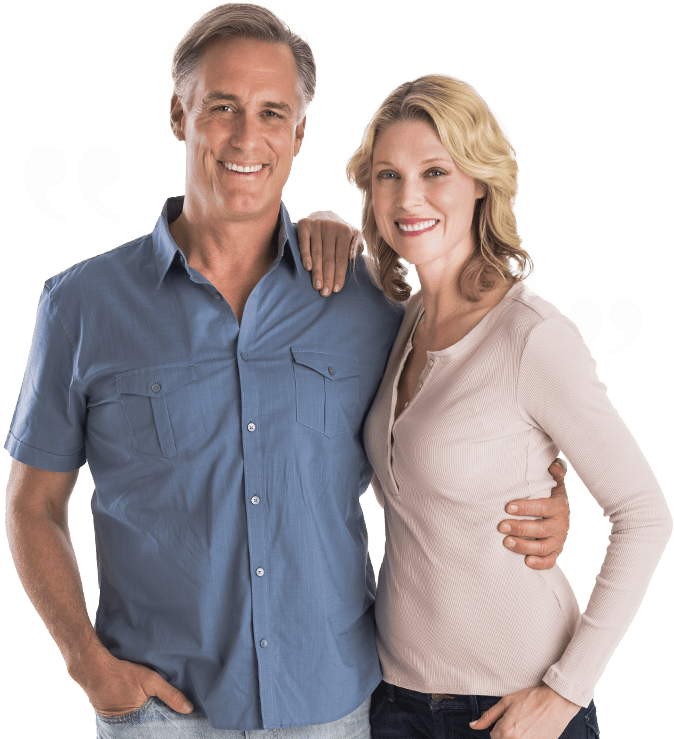 Testimonials
"I would like to let Northwest Exterminating (Tucson, AZ.) know that your Service Technician (Joel) did an outstanding job in addressing my Termite issue, plus the courtesy shown me during his activities — Thank You Joel"
Robert K.
Tucson, AZ
Northwest Exterminating received an average rating of

4.5 out of 5

stars from

294

reviews.
4.5
Read Google Reviews
Request Your FREE Estimate
Have questions or need help getting rid of leafcutter bees or other pests? Simply complete the form below or give us a call!
Northwest Exterminating Blog & News
Read the latest articles & news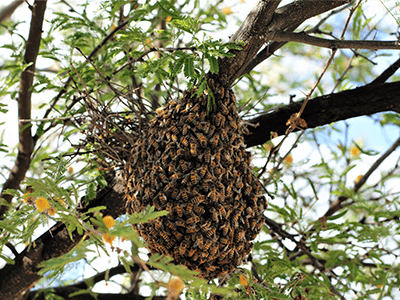 April 20, 2022
We're a few short weeks into the spring season and already insects are on the move. In fact…
Read More