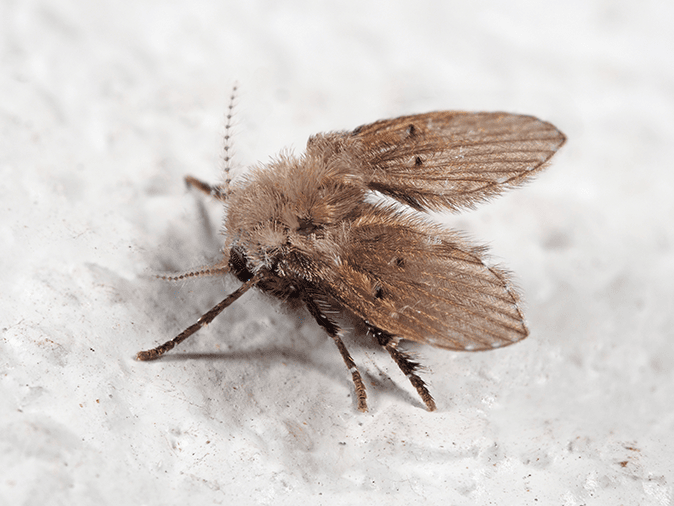 What do drain flies look like?
1/5 to 1/6 inch long, drain flies have tan-colored bodies with black and white wings. Both their bodies and wings covered with hair. The wings appear larger than their bodies and are blamed for their weak flying ability. Their antennae have 13 segments with the last being a bulb-like shape.
Life cycle of drain flies
Complete metamorphosis
Eggs are laid in masses numbering 10-200 on the gel-like film that covers filters, drains, pipes or sewage disposal beds. Larvae emerges 32 to 48 hours later. They are gray, legless, 3/8 inch long, and live in the film breathing through a tube.
This continues for 9 to 15 days then pupae float to the surface. Adults emerge after 20 to 40 hours. Adults live about 14 days.
Habits of drain flies
Diet: Adults feed on flower nectar and polluted water
Activity: Most active during the evenings
Preferred Climate: 70-90 degree temperatures
Defense: Small size helps evade harm.
Cautions: Do not bite humans. Nuisance and possibly spread disease.
Home Invasion: Will be found clinging to bathroom, kitchen or basement walls. More specifically found on sides of showers and tubs or hovering over drains.
Are drain flies dangerous?
The drain fly is not known to spread any disease at this time and they do not bite humans. They may carry bacteria on their bodies and could contaminate food in the process.
Where do drain flies nest?
Drain flies can be found in sink drains, especially in the spring.
Helpful hints for drain flies
To prevent a drain fly infestation in your home or business, our Arizona pest control company recommends:
Eliminating stagnant water especially that which is accumulating near or inside the home or structure
Adhering to very thorough sanitation practices
Using a pest control company on a regular basis
Removing the breeding site
An interesting fact about drain flies
They are possibly the most common insects living in sewage plants.
How do you get rid of drain flies?
If you'd like to find out how Northwest Exterminating can help you resolve an infestation of drain flies, please reach out today!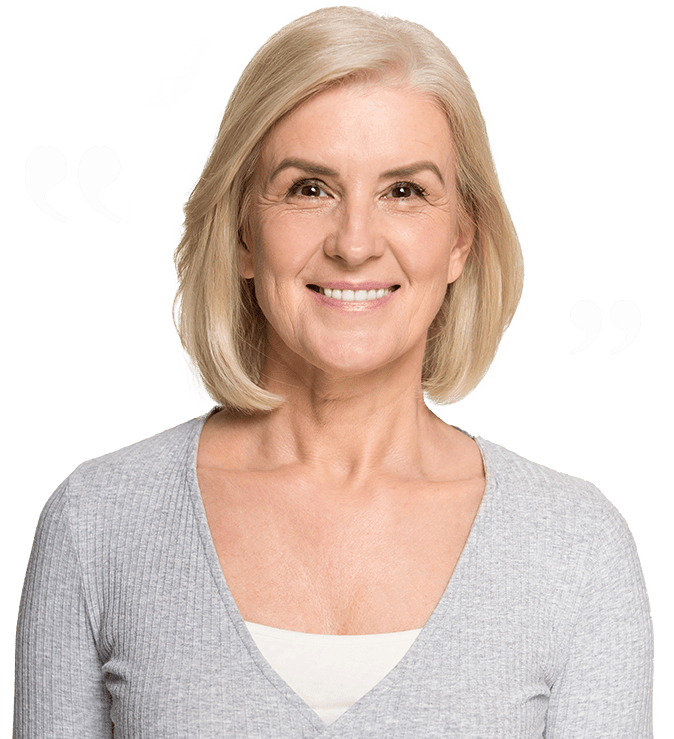 Testimonials
"I have been using Northwest Exterminating for many years. They are reliable and easy to work with. Albert does a very thorough and conscientious job each time he comes out. As a disabled person I appreciate the kindness he shows in making sure my garage door is closed before he leaves.
"
Nancy
Northwest Exterminating received an average rating of

4.5 out of 5

stars from

294

reviews.
4.5
Read Google Reviews
Request Your FREE Estimate
Have questions or need help getting rid of pests? Simply complete the form below or give us a call!
Northwest Exterminating Blog & News
Read the latest articles & news