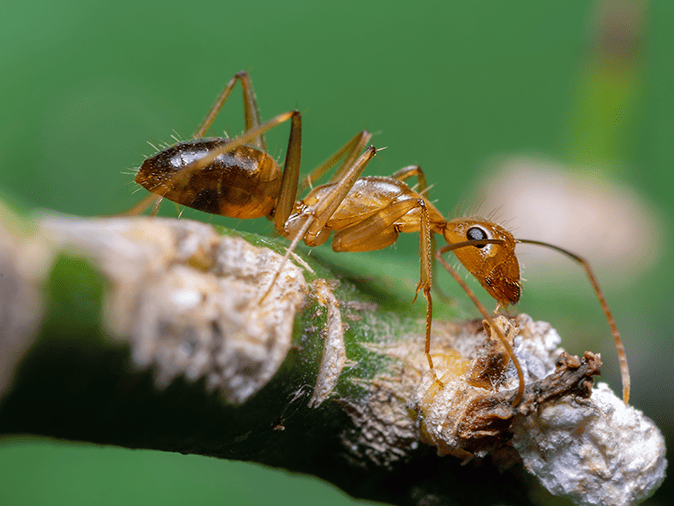 What do crazy ants look like?
Crazy ants are dark brown to black in color. Workers are approximately 1/10 inch in size. The scape (first segment of the antenna) is twice the length of the head and their long legs are relative to body size.
Habits of crazy ants
Diet: Live/dead insects, seeds, honeydew, fruits, household foods. Seasonal preferences.
Activity: Known for its erratic, rapid movements
Preferred Climate: Warm, humid and dry
Defense: Bites, then releases an acidic liquid that causes burning sensation
Cautions: Burning sensation if bit, see previous
Home Invasion: Will find a way into a home or can be transported by plants into a home. Sets up multiple nests making it hard to control. On outside nests have little to no mounds and can be difficult to identify harborage points. The base of trees, foundations, under mulch or vegetation are most common harborage points outdoors. Will forage far for food so much track to harborage point to get to the source. This can be difficult due to their random movements.
Are crazy ants dangerous?
Crazy ants can bite and while their bites may produce a burning sensation, they are not typically harmful.
Where do crazy ants nest?
Crazy ants nest in very dry to moist sites. Rotten wood, fallen tree limbs, and stumps are common nesting spots and they also nest under stones, brick, and lumber. Inside homes and structures, they establish nests in wall voids and beneath floors as well near hot-water pipes and heaters.
Helpful hints for crazy ants
To discourage crazy ant activity in and around structures, we recommend the following crazy ant prevention tips:
Practice regular waste removal (they often infest trash receptacles)
Maintain your landscape
Seal cracks and crevices to prevent entry
An interesting fact about crazy ants
The Rasberry crazy ant is a newer species of crazy ant and was discovered in Texas by pest control operator, Tom Rasberry.
How do you get rid of crazy ants?
If you've noticed crazy ants in your home or on your property, contact Northwest Exterminating for help. Our team of pest control specialists offer residential pest control and commercial pest control services in Phoenix, Tucson, and throughout Southern Arizona.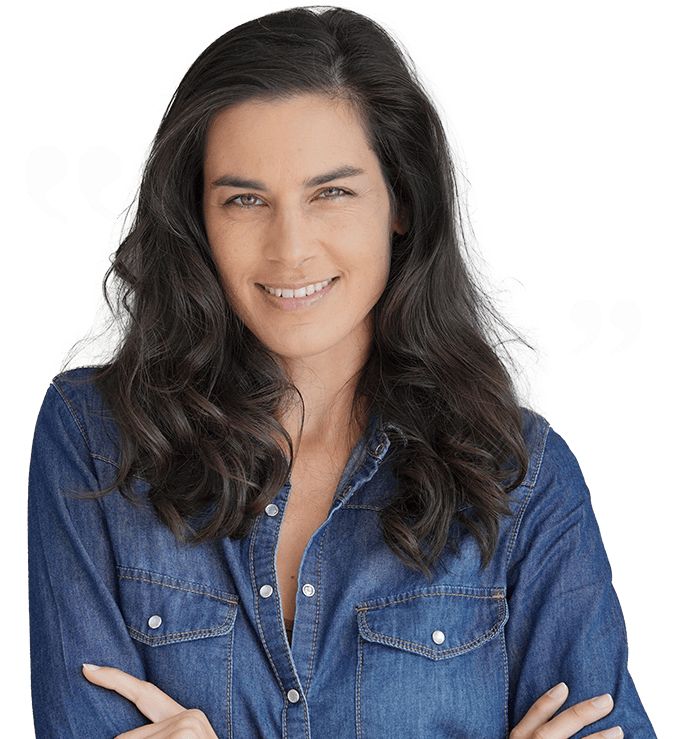 Testimonials
"Hi! I am an employee for Starbucks here in Phoenix wanted to give good feed back on one of your techs Richard Limon he was very kind and professional he was here a few weeks ago! Wanted to give him a 5 start rate, he was Awesome!"
Roxy L.
Phoenix, AZ
Northwest Exterminating received an average rating of

4.5 out of 5

stars from

294

reviews.
4.5
Read Google Reviews
Request Your FREE Estimate
Have questions or need help getting rid of crazy ants or other pests? Simply complete the form below or give us a call!
Northwest Exterminating Blog & News
Read the latest articles & news