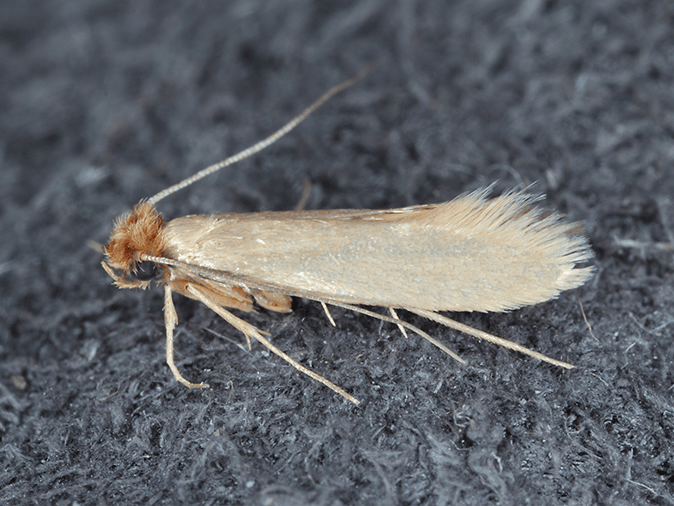 What do casemaking clothes moths look like?
The casemaking clothes moth is similar in appearance to the webbing clothes moth, but has brown wings with faint dark-colored spots. The hairs on their heads are also lighter colored than the webbing clothes moths'.
Life cycle of the casemaking clothes moth
Complete metamorphosis
Females lay eggs one at a time or in clusters. The eggs hatch within 4-10 days. The destructive larva will feed on fabrics and use the excrements to form their pupation cases. This will occur through a series of molts ranging from 5-45.
The adults will emerge from cases within 2 months typically, but can take several years for this to occur. Once they have emerged, they will die shortly after they lay eggs, usually within a month. Adults do not feed.
Are casemaking clothes moths dangerous?
No, casemaking clothes moths are not a threat to human health. They can, however, damage your clothing and other belongings including furniture.
Where do casemaking clothes moth infestations develop?
Infestations of this fabric pest often develop in dark closets, attics, and other areas where they can hide in the dark corners. They'll also hide out in the folds of fabric.
Habits of the casemaking clothes moth
Diet: Larva feed on woolen and animal fibers. Will feed on old insects that have died in walls.
Activity: Mainly an interior pest staying away from well-lit areas.
Preferred Climate: Sensitive to severe cold and hot temperatures and dry climates. Prefer humidity at 75%.
Defense: Pupating larva blend into fabrics they are laying on, going undetected.
Cautions: Larva will create holes in fabrics.
Home Invasion: Typically brought in on fabrics, rugs, old clothing.
Helpful hints related to the casemaking clothes moth
The best way to prevent an infestation of casemaking clothes moths or other fabric pests is to:
Expose fabrics to severe cold (72 hours) or heat (30 minutes) for lethal effect
Thoroughly inspect fabric items before bringing them into a home
Use tightly sealed containers for storing clothes
Use pheromone traps when dealing with a severe infestation of adult moths
Find the source of the larva and once removed, clean the area thoroughly
Interesting facts about casemaking clothes moths
Larva can sometimes be found in air ducts feeding on pet hair, lint collected in this area.
How do you get rid of casemaking clothes moths?
For help getting rid of casemaking clothes moths and other fabric pests, contact Northwest Exterminating at the first sign of an infestation. Offering home pest control services in Phoenix, Tucson, and throughout Southern Arizona, we'd be happy to eliminate these pests!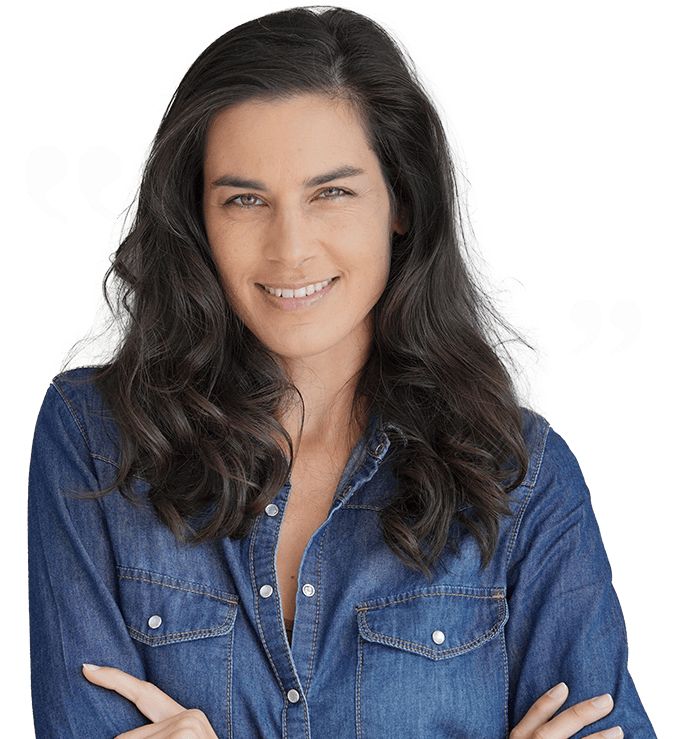 Testimonials
"Hi! I am an employee for Starbucks here in Phoenix wanted to give good feed back on one of your techs Richard Limon he was very kind and professional he was here a few weeks ago! Wanted to give him a 5 start rate, he was Awesome!"
Roxy L.
Phoenix, AZ
Northwest Exterminating received an average rating of

4.5 out of 5

stars from

294

reviews.
4.5
Read Google Reviews
Request Your FREE Estimate
Have questions or need help getting rid of pests? Simply complete the form below or give us a call.
Northwest Exterminating Blog & News
Read the latest articles & news